Publication Date
November 4, 2021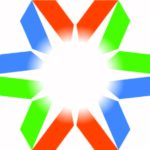 Position Title: E/I (Electrical and Instrumentation) Maintenance Technician Department: Operations and Maintenance
Reports to: Site Leader Location: Linden, NJ
FLSA exemption status: Bargaining unit
Job Description
Under the direction of the Operations Manager and/or the Site Leader, a E/I Maintenance Technician performs a variety of skilled tasks associated with the day-to-day maintenance functions, equipment care, and equipment repair needs of the Aries Linden Sludge Processing Facility. Utilizing an onsite helper for assistance and onsite operations personnel for feedback, troubleshooting and support, the position requires performing duties involving specialized mechanical maintenance skills and knowledge; monitoring equipment performance and developing new ideas and measures to sustain and/or improve availability, reliability and production performance while providing maintenance related administrative support to the Site Team Leader or equivalent; and performs related work as required. Position may require occasional travel for training and support, as needed, to other company projects. SEND RESUME TO CAREERS@ARIESCLEANTECH.COM     THANKS
Key Responsibilities and Accountabilities
Performs day-to-day electrical and instrumentation maintenance of the plant and plant equipment as deemed necessary by equipment health, plant status and maintenance strategy
Directs planned and emergent third-party electrical and instrumentation maintenance to be performed by contractors ensuring adequate task performance and job closeout
Ensures adequate reporting of inventories associated with spare parts and plant tooling
Works with and through Aries procurement for sustainment of spare parts and tooling
Supports operation of the plant through troubleshooting support of issues, maintenance training,
Reads meters, gauges, charts and instruments associated with the monitoring of equipment health and preventive maintenance
Inspects plant equipment and reports imminent failures or issues that would jeopardize sustained operability
Troubleshoots electrical system problems and makes minor repairs and/or
Stops and starts equipment as required for repairs, operates, adjusts and maintains equipment to ensure compliance with established standards
Monitors, interprets and records information taken from gauges, dials, and other instruments
Ensuring plant equipment/controls are operating within design parameters while complying with strict SHE rules and regulations as well as company policies and
Performs record keeping functions such as logging equipment hours, test results, maintenance work performed and unusual operating conditions; prepares, maintains and submits a variety of records and
Performs tasks, including operation of mobile equipment, power tools, typically associated with routine maintenance of a production facility.
Receives and responds to work requests for equipment maintenance with a planned maintenance mindset and adequately prepares to perform tasks with a minimum two-week look ahead (schedule).
Carry out first line maintenance duties as required to maintain or restore plant operation, adjusting schedules as needed to attain target maintenance schedule
Writes and updates maintenance procedures and training manuals based on plant knowledge and
Builds and maintains positive working relationships with co-workers, LRSA employees and the public using principles of good customer
Coordinates with other onsite maintenance personnel for overall plant health and maintenance
Job Requirements
Qualifications
Minimum high school diploma or Process Plant Technology Degree or Vocational Maintenance Degree preferred.
5+ years electrical and instrumentation maintenance experience achieving Journeyman level
5+ years in solids handling and solids processing or related industries (e.g., paper & pulp, gasification, power, ) preferred
Prior experience in process plant maintenance highly desirable
Required Knowledge, Skills and Experience
Ability to understand basic equipment operation, instrument operation and electrical maintenance concepts
Ability to recognize and resolve unusual, inefficient or dangerous operating conditions through good maintenance practices.
Good written and verbal communication skills
Operating a personal computer and a variety of software applications and preventative maintenance Basic computer skills including Word and Excel
Some knowledge of chemical or petrochemical plant operations including basic chemistry principles, and familiarity with typical plant operations and safety documentation (e.g. Procedures, Piping and Instrumentation Diagrams, Material Safety Data Sheets, single line diagrams, )
Ability to read and comprehend equipment operation and installation documentation for use as a guideline in preventative maintenance and troubleshooting
A strong background in troubleshooting of electrical equipment and various instruments up to 480VAC
Competency in Distributed Control Systems (DCS) or Programmable Logic Controller (PLC) operation
A strong background in instrumentation and controls functionality and maintenance including control power
Experience with basic operation of plant equipment (e.g. process pumps, motors, belt drives, gearboxes, valves and compressors).
Ability to operate aerial lifts, scissor lifts and/or other related equipment required for support of routine maintenance tasks
Working Conditions and Requirements
Direct exposure to heat, cold, humidity and outdoor weather
Ability to cover odd shifts and work overtime as required by upset conditions or planned downtime
Regularly ascends/descends a ladder or other elevated surfaces
Frequently moves/lifts objects weighing up to 50 pounds across work area
Frequently lifts objects weighing up to 50 pounds to a height of 3-4feet and load into or off trucks
Regularly communicates, detects, converses and must be able to convey, express, and exchange information
Regular exposure to hazards in the work environment such as chemicals, commercial products, and risk of electrical
Prolonged periods standing and walking
Frequently needs to be able to stoop, kneel, crouch, or crawl
Required to use a respirator, safety harness, and other personal protective equipment as required by site or regulatory policy and
Regular exposure to heavy industrial
Occasional operation of mobile equipment (aerial lift, scissor lift, )
Disclaimer: The above statements are intended to describe the general nature and level of work being performed by people assigned to this classification. The contents of this description are not intended to be construed as an exhaustive list of all responsibilities, duties, skills required of personnel so classified.
Aries Newsletter
Subscribe to receive monthly updates from us!
From the Archives
Interested in previous editions of the Aries Clean Energy Newsletter? Explore past newsletters in our archives.
Explore