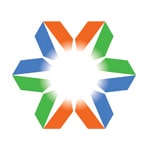 Publication Date
March 19, 2021
Position Title: Shift Operator
Department: Operations
Reports to: Operations Manager / Site Lead Operator
Location: Lebanon, Tennessee
FLSA exemption status: Non-exempt
Job Description
Under the direction of the Operations Manager and/or the Site Lead Operator, a shift operator performs the day-to-day operations of the gasification plant in Lebanon, Tennessee including plant & control room operations, first-line maintenance activities, and managing the site safety systems. The position requires monitoring the plant performance and developing new ideas and measures to sustain and/or improve availability, reliability and production performance. Apply here or write to careers@ariescleantech.com – thank you and good luck.
Key Responsibilities and Accountabilities
Ensuring the plant is operating within its parameters while complying with strict HSE rules and regulations as well as company policies and procedures.
Responsible and accountable for individually following environmental, health and safety rules and regulations; contributes to ensuring the safety of the team.
Under the direction of the Operations Manager employee will be required to perform the duties necessary to ensure the following are completed:

All tasks and documentation for the assigned work
Non-routine work tasks assigned by operations manager.

Communicates plant concerns and proposes corrective/contingency plans to operations manager.
Maintains plant logbook in a clear, concise, complete, and legible manner.
Assists in training new operators in day-to-day job functions and general operations principles.
Conducts sampling and analysis of product, by-products and intermediates for quality control/treatment requirements.
Performs tasks, including operation of equipment.
Prepares work requests to notify others of potentially unsafe, inefficient, environmentally unfriendly, or inoperable equipment.
Carry out first line maintenance duties when required in order to keep the plant running smoothly
Assist in maintenance activities as needed including inspection rounds and readings.
Prepares equipment for maintenance activities including lockout and tagout of equipment.
Updates operating procedures and training manuals
Job Requirements
Qualifications
Minimum high school diploma or GED. Process Plant Technology Degree preferred.
5+ years plant operating experience
3+ years in solids handling and solids processing or related industries (e.g., paper & pulp, gasification, power, etc.)
Prior experience in process plant operations highly desirable
Prior experience with mobile equipment (forklift, aerial lift, telehandler, etc.) highly desirable
Commercial Driver's License highly desirable
Required Knowledge, Skills and Experience
Good written and verbal communication skills
Basic computer skills including Word and Excel
Willingness and ability to take direction and give input to operations manager
Team oriented (e.g. ability to contribute as a team member through a positive "can-do" attitude).
Versatility and willingness to perform multiple tasks across a variety of skill sets as needed.
Some knowledge of chemical or petrochemical plant operations including basic chemistry principles, and familiarity with typical plant operations and safety documentation (e.g. Procedures, Piping and Instrumentation Diagrams, Material Safety Data)
A background in troubleshooting of process unit operations
Basic competency in Distributed Control Systems (DCS) operation preferred.
Experience with operation of plant equipment (e.g. process pumps, motors, belt drives, gearboxes, valves and compressors).
Operation of mobile equipment (forklift and loader).
Some level of electric motor and starter experience preferred.
Working Conditions and Requirements
Exposure to heat, cold, and humidity as plant is outdoors.
Rotating shift work as needed.
Available for call-out as needed.
Able to work from a ladder.
Required to use a respirator, safety harness, and other personal protective equipment.
Exposure to heavy industrial equipment.
Lifting, bending, climbing, standing, walking
Willingness to work overtime as required.
Able to lift and carry 50lb.
Willing to operate mobile equipment, as needed within both a plant and warehouse environment
Disclaimer: The above statements are intended to describe the general nature and level of work being performed by people assigned to this classification. The contents of this description are not intended to be construed as an exhaustive list of all responsibilities, duties, skills required of personnel so classified.
Aries Newsletter
Subscribe to receive monthly updates from us!
From the Archives
Interested in previous editions of the Aries Clean Energy Newsletter? Explore past newsletters in our archives.
Explore